In this Issue...
January is Human Trafficking Prevention Month
Hotel Games
Government Affairs
Allied Spotlight - SoftBank Robotics
Education & Workforce Development
Emerging Professionals
Women in Lodging
Unique Lodging of Ohio
Sedgwick January Newsletter


---
January is National Human Trafficking Prevention Month
January is National Human Trafficking Prevention Month and the industry's commitment to taking the necessary steps to end trafficking continues to be vitally important. Consider taking part in the following action items to do your part to be prepared & add your voice to the fight against trafficking. OHLA will be updating you on more ways to get involved throughout the month of January. Be on the lookout for our email communications!
Today is Wear Blue Day! - January 11
Join the OHLA Staff in breaking out your blue today to support the fight to end trafficking. Use the hashtag #WearBlueDay & tag us in your photos!
Volunteer to be an Anti-Trafficking Champion for your Property
Identify an anti-trafficking champion from your property/company and allow us to better engage with you and provide the latest developments, facilitate property-wide trainings, and create connections to local collaboratives.
Looking for an on-site property training?
As many of our members know OHLA has put together a lodging specific training for hoteliers in the state of Ohio to help associates identify red flags and have the proper tools to avoid a trafficking situation.
We have already partnered with various hotel properties & management companies to put on property-wide trainings across the state.
Interested in hosting a training at your property? Contact michele@ohla.org.
Monthly Anti-Human Trafficking Tips
This is a new E-News Feature in 2023! The Women in Lodging Advisory Council wants to keep important indicators of human trafficking top of mind throughout the year.
Monthly Anti-Human Trafficking Tips will be a part of each OHLA e-newsletter this year, to share with your employees. Be sure to regularly check the Women in Lodging section of E-news below!
Use the tips to start off weekly departmental meetings, re-post to your property's internal email, etc. Various departments will be featured during the year.

January's Anti-Human Trafficking Tip
Upon guest arrival, watch for individuals being dropped-off or visiting repeatedly without luggage, or very few personal possessions or in a plastic bag over a period of time.
---
Columbus Hotel Games is BACK!
& Time is Running Out to Register!
The Columbus Area Hotel Human Resources Association invites Greater Columbus hoteliers to attend the return of our Annual Hotel Games on Wednesday, February 8th!
February 8, 2023 | 12:30pm - 4:00pm
Greater Columbus Convention Center
Deadline: January 17

Registration: $125
One Team Registration Includes:
- 6 T-Shirts
- 6 Boxed Lunches


Questions? Contact michele@ohla.org.
Thank you to our Sponsors!
| | |
| --- | --- |
| Presenting Sponsor | In-Kind Sponsor |
---
Government Affairs Update


Lawmakers lower hotel license renewal fee in final legislative session
Ohio's new 135th General Assembly is already underway, but before adjourning in December the legislature passed a number of bills, including a change to lower the fee amounts for hotel license renewal.
Under previous law, the State Fire Marshal set the fees for hotel/motel license renewal at $110 for 6-110 rooms, and $1.00 per room for 111 or more rooms. The bill stipulates specific new rates for hotel/motel license renewal as follows: 6-25 rooms, $25; 26-50 rooms, $50; 51 -76 rooms, $75; 76 or more rooms, $100. The initial license fee determined by the State Fire Marshal was not changed.
See more information in the full Government Affairs Update.
---
As the worldwide leader in automation and robotics solutions, SoftBank Robotics is constantly exploring and commercializing robotics solutions that help make people's lives easier, safer, more connected, and more extraordinary. SoftBank Robotics' industry-leading Service and Support models help ensure our partners successfully implement and adopt robotics at scale.
SoftBank Robotics' commercial robot vacuum, Whiz, is already helping hotel properties around the world optimize operations, solve labor shortage challenges, and improve guest satisfaction through more frequent, reliable cleaning. As Whiz autonomously vacuums hallways, lobbies and meeting spaces, housekeeping can focus on higher-value tasks like room turnover, responding to guests' needs, and disinfecting fixtures and furniture. This reallocation of time not only helps create a strong Return on Experience for guests but enhances the overall employee experience as well.
Whiz has helped hotel properties achieve:
2x improvement in overall cleanliness
Up to 50 hours per week saved for higher-value activities
Up to 120,000 sq. ft. floor space vacuumed per week
Check out some of the additional benefits and improvements hotels are seeing with Whiz here.
SoftBank Robotics' award-winning robotics solutions and deployments have successfully transformed the way teams operate across the hospitality industry. If you're interested in learning how SoftBank Robotics can help you achieve your goals through automation in 2023, please schedule a consult with an Automation Expert today, or send an email to sbra-whizteam@softbankrobotics.com.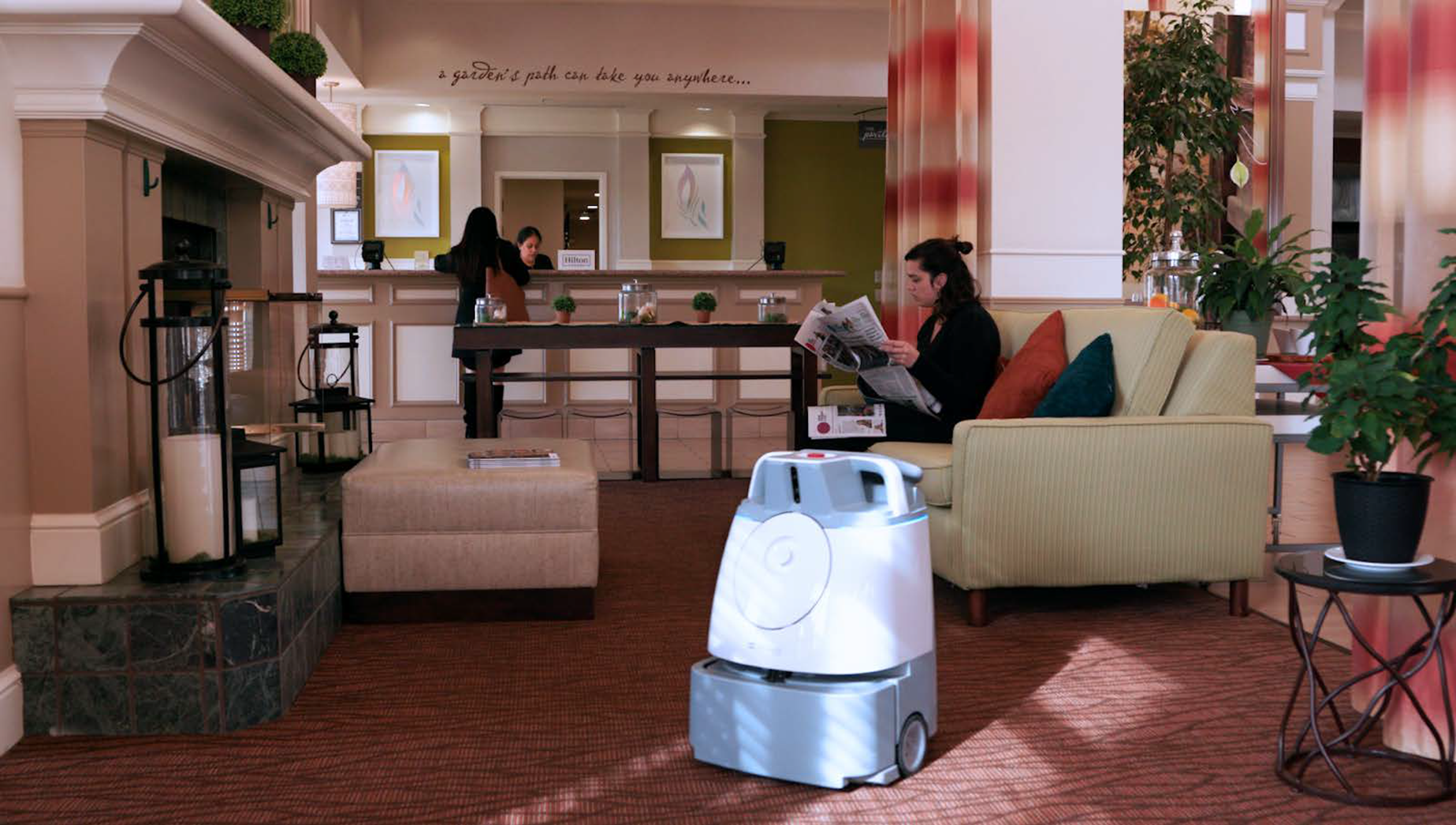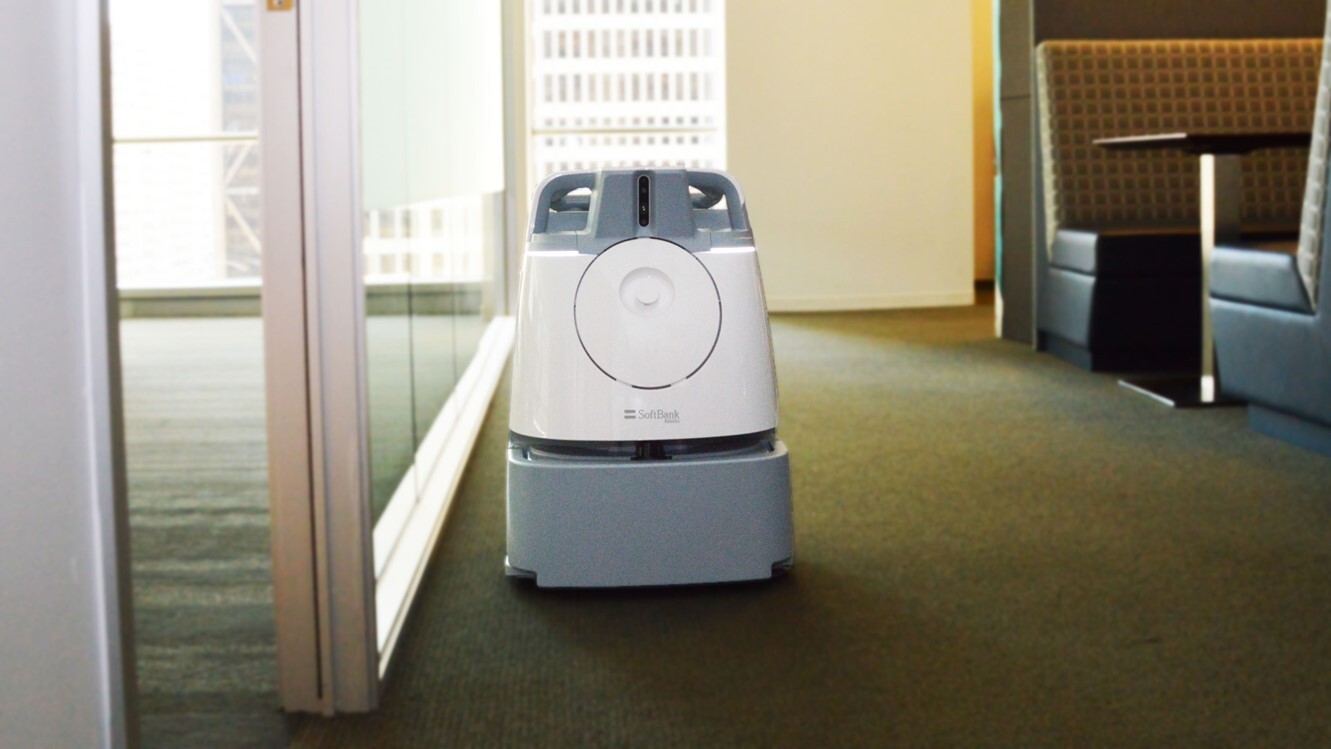 ---
Education & Workforce Development Update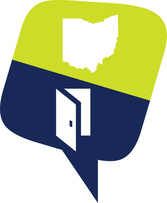 Upcoming OHLA Future of Lodging Summits
The Education & Workforce Development Committee is planning to hold two summits this year. Our inaugural 2022 Future of Lodging Summit was very successful in getting the feedback we needed from those attending. It was planned from the surveys you answered a year ago for OHLA to learn what hoteliers needed and wanted.
With the actionable outcomes of our inaugural summit, we are able to expand on several topics of importance. The 2023 summits will mirror each other in content, to get more useable feedback from across the state in order for us to make targeted efforts moving forward!
SAVE THE DATES!!

Future of Lodging Summit Cleveland
Thursday, April 27, 2023
Cleveland, OH

Future of Lodging Summit Cincinnati
Wednesday, September 27, 2023 (Tentative Date)
Cincinnati, OH
Future of Lodging Summit Support
Sponsorships are available to support of The Future of Lodging Summits. Interested? Contact cindy@ohla.org
Education & Workforce Development Committee Planning Help Needed!
OHLA will begin planning for 2023 The Future of Lodging Summits full force in January. If you (or someone you know) are interested in helping plan this necessary & impactful event and enjoy talking about Solutions and Action Steps to our workforce needs, contact Cindy@ohla.org.

Watch for more details in the EDU/WFD Update coming to you on January 25th. And, soon on the OHLA website.
Registration is OPEN for the MPI Navigate Conference!
This two day conference will feature two keynote sessions and 15 concurrent educational sessions on a variety of topics such as crafting customer experiences, character development, and increasing productivity through workplace model and routine changes.
The speaker lineup also includes experts on marketing, music licensing, lead generation, and incorporating wellness into event experiences.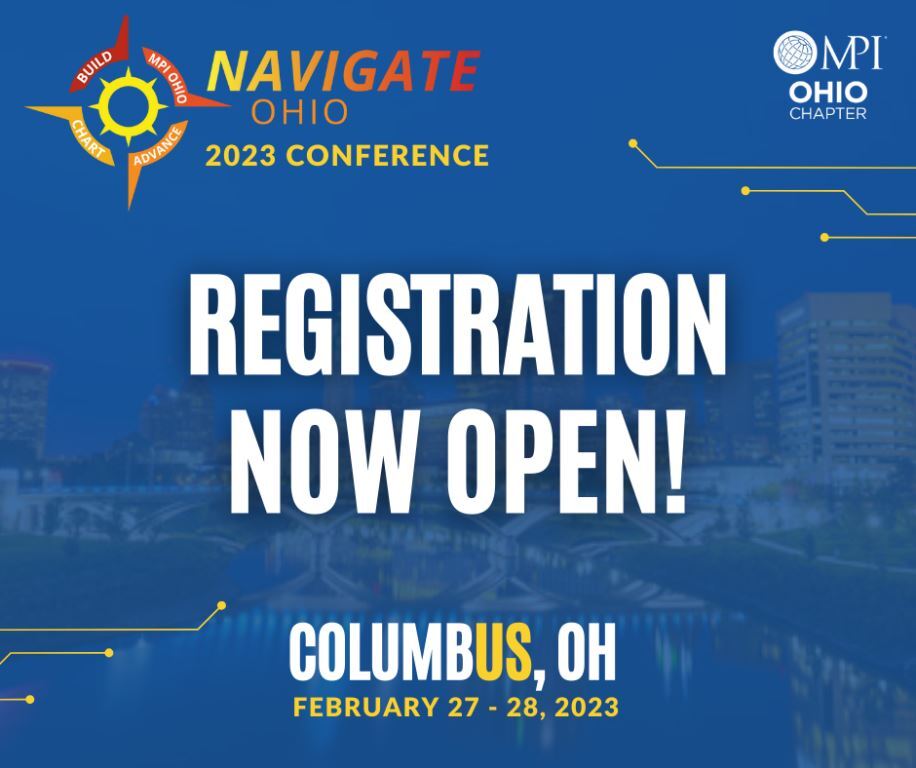 DAY/DATE:
February 27-28, 2023
LOCATION:
Sonesta Columbus Downtown
33 E Nationwide Blvd
Columbus, OH 43215
Directions
This event will be in-person only.
Upcoming Career Fairs
Ohio University
Register at Links Below
BGSU/Cedar Fair Resort and Attraction Management
Register at Links Below
February 17, 2023

10:00am - 12:00pm

BGSU RAAM Building: 250 E. Market Street, Sandusky, OH 44870

February 17, 2023

1:00-3:00pm
New Certificate at Columbus State
The Columbus State Community College Hospitality Management Department, specifically, the Hotel, Tourism, & Event Management (HTEM) degree has a new Hotel Administration Certificate that started in Autumn 2022.
The certificate is a 3- semester certificate that provides the student with insight into management, operations, and financial aspects specific to the hotel industry.
This certificate is a great option for anyone that currently works in the hotel industry and would like to further their management knowledge to apply or grow within your field. Students who complete the Hotel Administration certificate have the option to apply all the courses within the certificate program to the HTEM, AAS degree or the upcoming Hotel Management, AAS.
Students will gain additional knowledge specific to the hotel industry and provide employers with the opportunity to send students to Columbus State.
If you are interested contact, Gretchen Friend, gfriend1@cscc.edu.
---
OHLA Emerging Professionals

A Look Ahead - We need your feedback!
As your Emerging Professionals Committee & Community is gearing up for 2023 you can expect to see more focus on benefits of being a member, continued Third Thursdays, and new ways to engage with others in our industry. We also want to provide the best possible offerings to you as an EP.
What would you like to see in 2023? Tell us here!
Interested in getting more involved? The Emerging Professionals Committee wants YOU!
We are looking for individuals who want to get involved on a deeper level with OHLA and who have a passion for developing meeting content, helping others climb the ladder, and offer their skills & knowledge to be a part of the Emerging Professionals Committee. If you are interested email your application and intent of participation to michele@ohla.org, Emerging Professionals Committee staff liaison.
---
Women in Lodging CONNECT


Hot off the Presses!

WIL is going into 2023 with new logos celebrating 12 years of Women in Lodging CONNECT!
#WomeninLeadership #OHLAWILCONNECT

The 2023 Theme is #EmbraceEquity! Tag us on social media showing us your best "embrace" pose & let us know why you value equity!
# EmbraceEquity #IWD2023
Join OHLA WIL CONNECT at FORWARD 2023!
MAY 4-5, 2023
OHLA will again offer a scholarship to those at member properties registering to attend. The OHLA Scholarship will cover the ForWard Conference Fee. You will be on your own for transportation to and from Chicago, meals outside the conference event, and any other transportation or parking fees. Plan to be in Chicago late morning of May 4, through late afternoon May 5. Hotel reservations will open by end of January.
Please contact cindy@ohla.org for more details and to sign up to attend.


Learn more about AHLA - Advancing Women in Hospitality
---
Unique Lodging of Ohio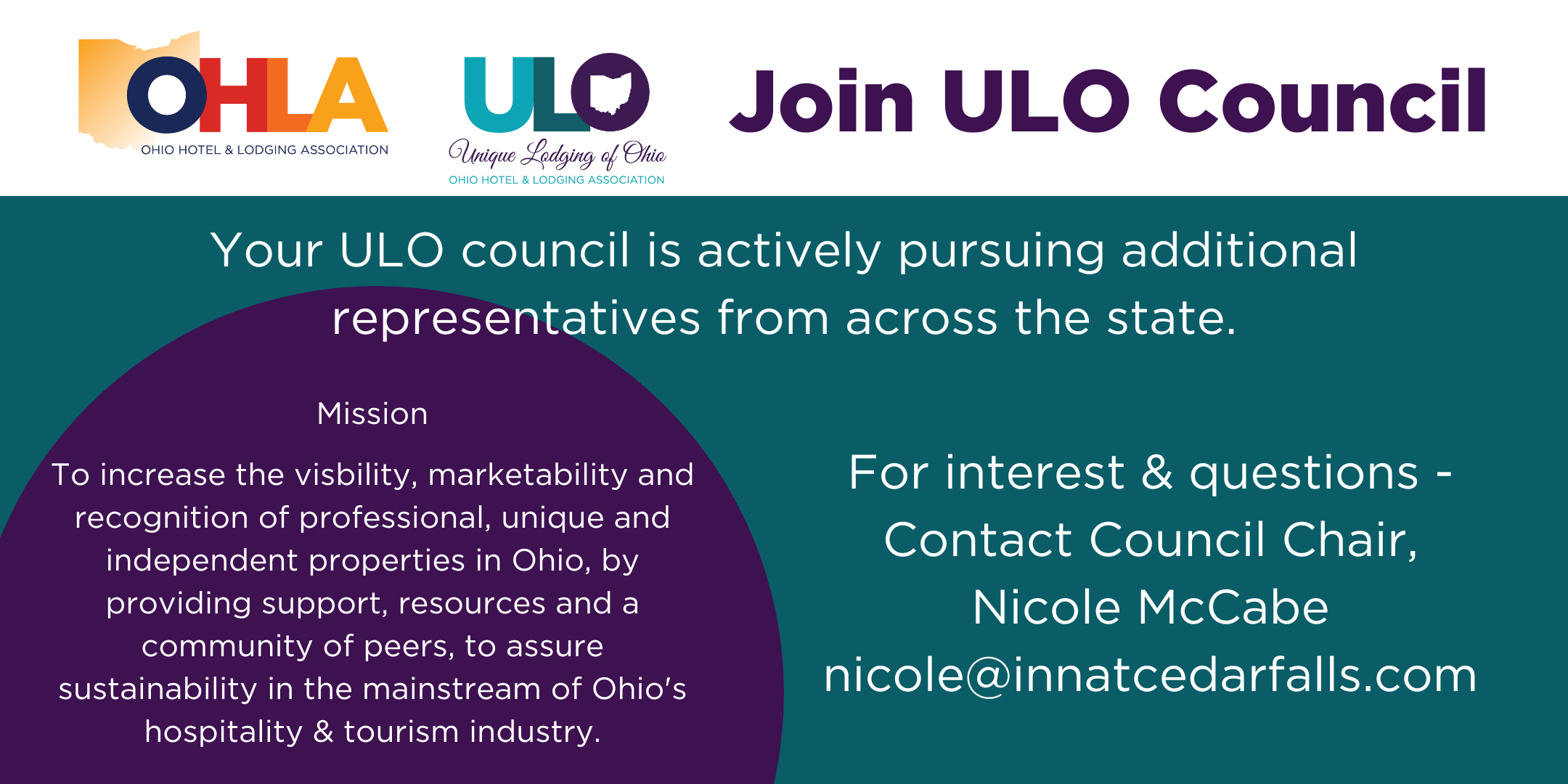 ---
---
Hooray!
As many of you know Lauren Stazen, our Director of Membership was expecting and on December 27, 2022 Charlotte Stazen was born! Lauren and Charlotte are both doing very well.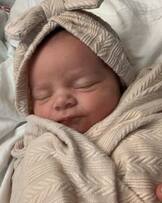 ---
Thank you to our Premier Partners for their support of the hotel & lodging industry!